CONTENTS
Convoy PQ-17 Diary
Jack Bowman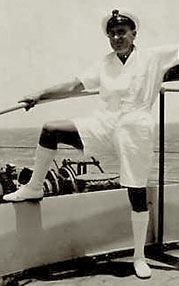 Engine Room Artificer (ERA) HMS La Malouine, 1941-44 (c) Bowman family archive.
Introduction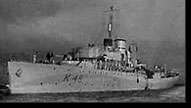 Welcome to Convoy PQ.17; a site built around the diary of Jack Bowman, kept whilst taking part in one of the most infamous convoys of World War Two - the 1942 arctic convoy, Convoy PQ-17. The diary was written whilst aboard the Royal Navy Flower Class corvette HMS La Malouine and details the thoughts and experiences of her Engineering Petty Officer. The website is not intended to give an in depth account of Convoy PQ17. There are many accounts of this elsewhere. It is, rather, a means of giving context to a diary written at the time of Convoy PQ.17 and providing readers with supporting information.
Hopefully the site will give the viewer the urge to find out more from other sources. Further details can be found on the Links Page. I hope you enjoy viewing this site. If you have any thoughts or comments please do contact me.
Update: During the past three years many people have contacted me with new information. I have tried to keep the site up to date though not as frequently as I would like. I would just like to thank all the readers of this site for their questions and additional information.

Adam Bowman | December 2010.
Search this site
Search for any word or phrase on this site. Results will be returned on a new page.